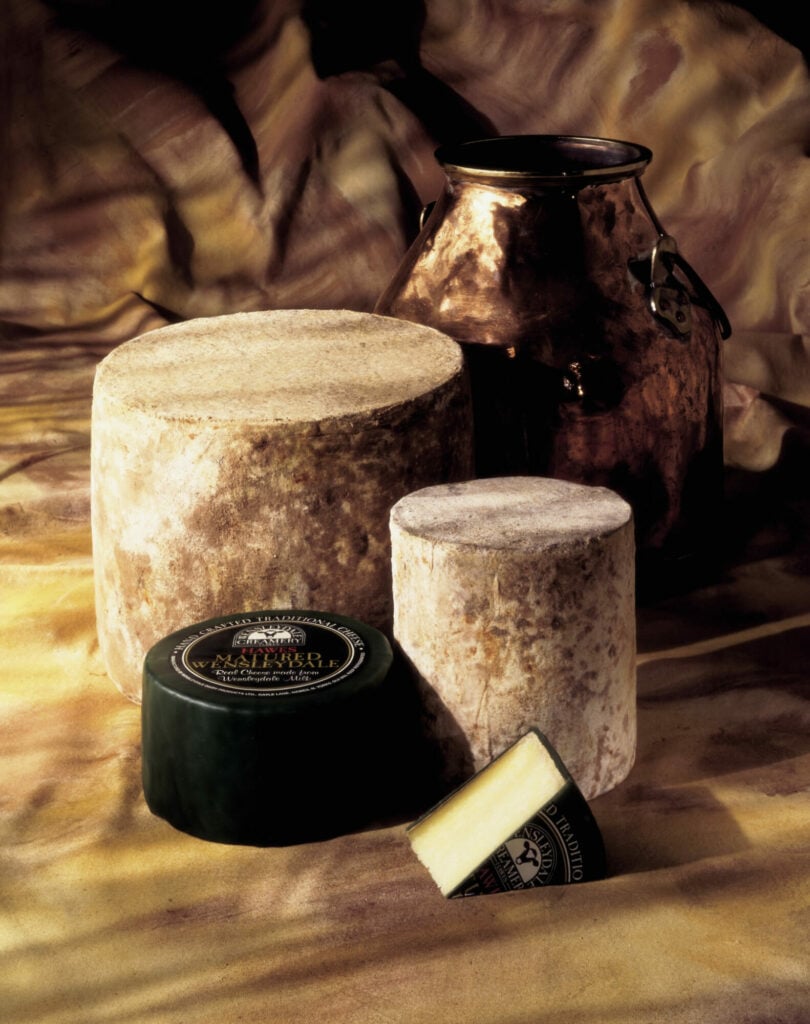 Got Milk?
It's not just Wallace & Gromit who love Yorkshire's dairy options – from cheese to ice cream – we've got options to tickle every taste bud going. Here's a selection of scrumptious options.
To make Brymor Ice Cream they take whole milk from their herd of Guernsey cows and mix it with double cream; then adding the very finest ingredients imaginable to create a truly indulgent finished taste. The way things are done may cost more but it's vital to remain true to their unique taste. Extra air isn't added into the mix ensuring a thicker texture and more intense flavour.
Cryer & Stott are a family run Cheesemongers based in West Yorkshire. Purveyors of cheese and fine food. Passionate about artisan products, Cryer & Stott source over 700 British cheeses as well as a full range of continental. Renowned for being specialists their field and supplying prestigious venues and events, wholesaling to clients such as The British Embassy in Paris.
At the heart of Froneri is their passion for ice-cream innovation and a drive to exceed customers' expectations. The portfolio includes a wide range of products including cones, sticks, tubs and multipacks, from a variety of much-loved brands and private labels. From iconic ice lollies to sharing tubs of creamy ice cream, there really is something for everyone.
It all began back in 2003 when Mr Moo's Real Dairy Ice Cream was established on the East Yorkshire coast. After much ice cream tasting, the doors were opened for the first time and the production of the award winning range of ice cream flavours commenced. It all went from milking cows to scooping and designing delicious ice cream sundaes. There are now over 30 different flavours to sample!
Shepherds Purse Cheeses began in the 1980's after farmer's wife, Judy Bell, discovered her passion and talent for cheese making as she set out on a mission to create quality dairy alternatives for cow's milk allergy sufferers. Today, Shepherds Purse Cheeses is best known as makers of the famous Yorkshire Fettle, Yorkshire Blue and Harrogate Blue. 
Wensleydale Creamery's range of artisan cheeses are handcrafted by a team of devoted master Cheese-makers to time-honoured recipes, using milk from local farms. From Yorkshire Wensleydale, to Wensleydale Blue, to Sheep's Milk Wensleydale to Kit Calvert Old-Style Wensleydale, their cheeses are matured under the watchful eye of the specialist Cheese-graders.
Based in the heart of the Pennines, Yummy Yorkshire makes the most delicious artisan ice cream using fresh milk and cream from its own Holstein herd combined with ingredients sourced as close to their Yorkshire farm as possible. The result is a diverse and innovative flavour list that changes with the seasons. You will find all the classic, time-honoured favourites, as well as a host of more modern, contemporary ice cream flavours.