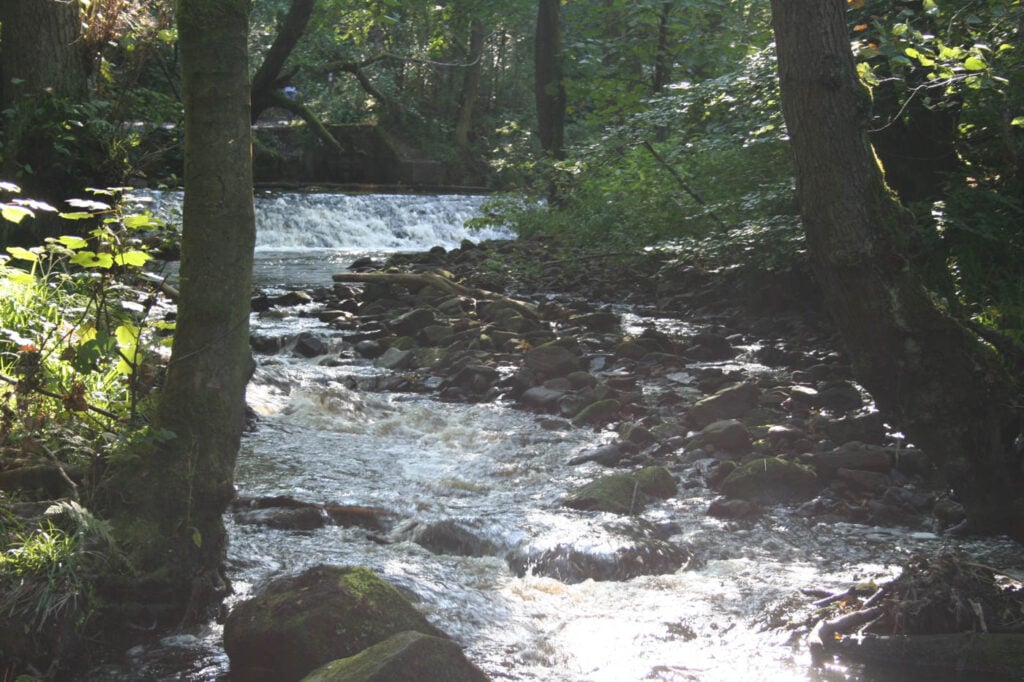 If you asked people who have lived in Sheffield to tell you what gives the city its charm, most would agree on one thing. They'd say that this charm stems partly from a combination of a proud industrial heritage and the beautiful countryside nearby. Sheffield is, of course, the only UK city with a national park, the Peak District, within its boundaries. It also boasts the largest number of trees per capita!
Only 3 miles from the city centre, the River Rivelin once powered 20 mills which mostly ground knives and tools.  Since the 1960s, a 3.5-mile stretch has become the popular Rivelin Valley Nature Trail.
The trail shadows the river through woodland, past a series of beautiful millponds and the romantic ruins of waterwheels. There is something to see all year around, from dragonflies in the summer to spectacular icicles and robins on cold winter days. Finally, good paths on a gentle gradient make it suitable for families (though unfortunately not for wheelchairs as there are steps and uneven surfaces).
The urban area quickly falls away as you begin the valley walk at Malin Bridge. You'll notice that many footpaths lead up the sides of the valley at various points, making for good circular walks. Towards the end of the trail, if you turn right onto Rails Road, you can continue through fields to Storrs and back to Malin Bridge via the Loxley Valley. Alternatively, you could turn left up the hill to Crosspool and back to Malin Bridge through the Bole Hills parks.  
I have found this walk enormously soothing during the stressful times of 2020. Above all, the woodland birdsong adds to that magic calm that only flowing water can bring.  May it bring you joy too.
How to get there
The tram terminus at Malin Bridge is the best bet for public transport. There is also a small car park along the Rivelin Valley Road at Havelock Dam, as well as on-road parking by a café and toilets on the same road.
For more info, take a look at the local active conservation group page, complete with maps and events: http://rivelinvalley.org.uk/index.php
Useful links