This fantastic urban walk is along the old Spen Valley railway line that used to link Bradford to London directly, via Wakefield. This was closed in the 1960's as part of the Beeching cuts but has been revitalised by being appropriated as walk and cycle route.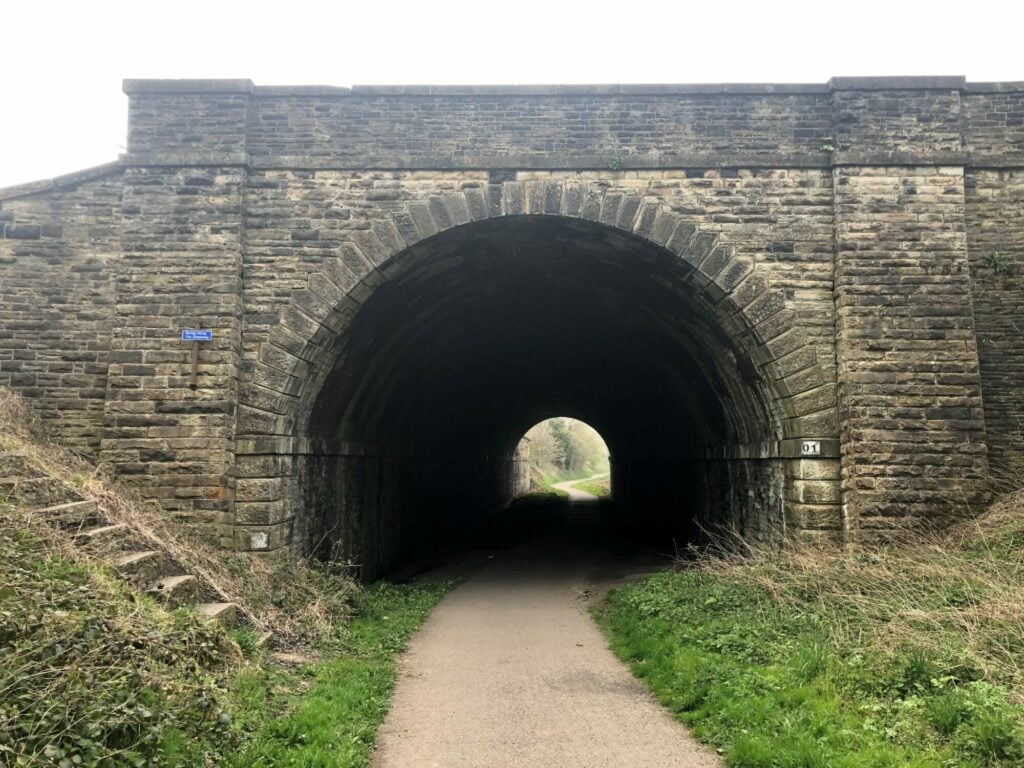 ---
The Route
GPX Route Map
Download file for GPS
---
Walk Description
Starting at Low Moor Train station in the outskirts of Bradford you follow the route of the railway line. This is a paved all the way and an easy walk for all. Enjoy the heritage of the bygone railway age as you pass through several tunnels and sights of former stations. Keep an eye out for the signs of where they used to be sighted by spotting old platforms, stairways and the odd lantern enroute.
The route runs parallel to the M606 and actually crossed the M62 on an old railway bridge, there aren't many walks that cut over a major motorway! Follow the route and enjoy the art installations, including sheep and many call backs to the old usage of this stroll.
Follow this through Cleckheaton, Heckmondwike, Liversedge and on towards Dewsbury where at the end of the walk you can join the river walk into the centre of the town.