Stephen K Amos, the comedian who had us roaring in theatres and at home in front of our TVs, is back with his brand new show "Oxymoron".
This comes right after his mesmerising stint in London's West End where he played the iconic role of Alfred P. Doolittle in the smash hit musical "My Fair Lady". A fascinating evolution, given that only a couple of years ago, Stephen was bringing us laughter through his appearances on shows like BBC2's QI and BBC1's Live at the Apollo.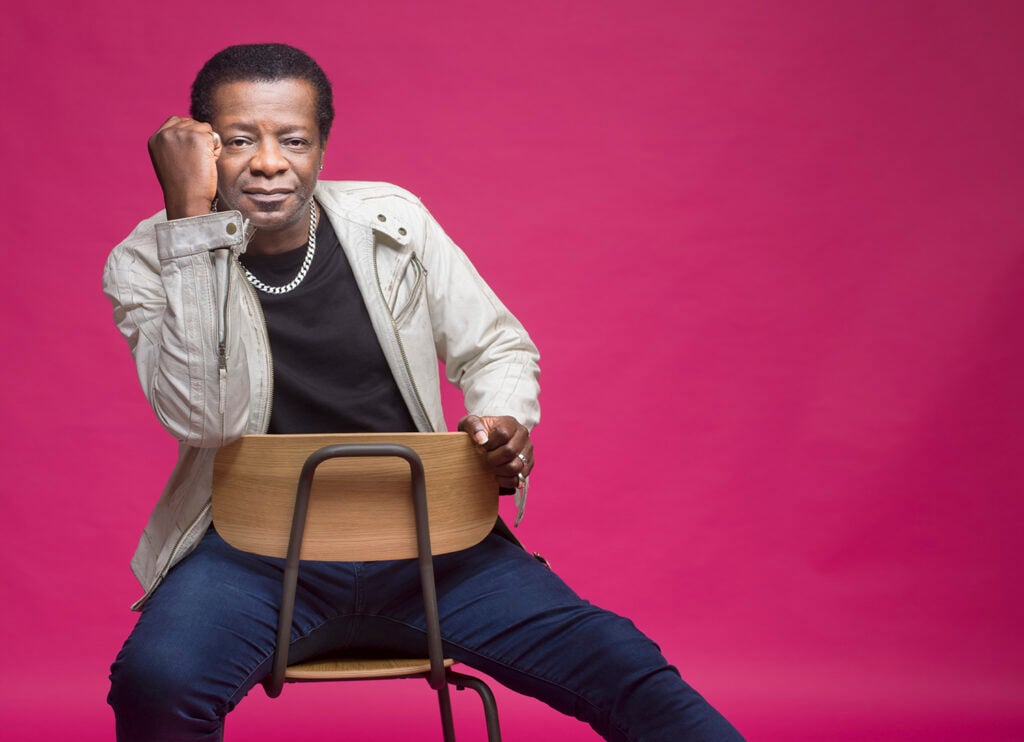 Amos, a What's On Stage Award nominee in 2022, promises an evening filled with solid jokes and guaranteed belly laughs, exploring the oxymorons and contradictions prevalent in our society today. Whether it's people questioning the scientific consensus on issues like vaccinations and climate change, or comedians taking serious political stances, he's ready to share a laugh about it.
YORKSHIRE TOUR DATES:
13 October at Otley Courthouse
14 October at Selby Town Hall SOLD OUT!
1 February 2024 Leeds, City Varieties
Interview
In between his tight touring schedule, Stephen took some time out to chat with us about his upcoming show, his recent adventures in musical theatre, and his love for Yorkshire. Here's what he had to say:
Tell us about your new tour
The show is called Oxymoron. It's about how there are contradictions, which is what oxymoron means, everywhere. It's what we've experienced in the last few years, people arguing about being vaccinated, questioning scientists about things like climate change, comedians becoming serious politicians, like Zelensky in Ukraine and politicians behaving like comedians like Boris Johnson in the UK. I'll be finding the funny in all of that.
You are famous for your unique interactions with the audience. Will there be that too?
Of course. It's not a Ted Talk. The script is in my head, but I veer off and come back to it. I want every show to feel like we're in the moment together. It's a live comedy experience. Something wonderful often happens in the room, or maybe somebody says something that gives me an idea to go off on a tangent. I love it when something happens that couldn't have happened anywhere else and I think the audience loves it too.
Your last time onstage was playing Alfred Doolittle in My Fair Lady at the London Coliseum in 2022. You've acted before, but not sung…
One of the reasons for that was Covid. Lockdown wiped out all our diaries, but it gave me an opportunity to think outside the box about my career. Comedians weren't given any help or assistance from the government, so it got me thinking I can't just rely on this job. What if this happens again? So I broadened my horizons. If you'd asked me three years ago would I ever do a musical I'd have said of course not. But I was very fortunate and blessed. Sometimes it's fun to take a risk and not know what's around the corner.
Did My Fair Lady teach you anything that has helped in your stand-up?
The singing was a massive departure, working with a 39-piece orchestra. And I learnt some really good tips having singing lessons. One of the biggest tips I learned was breathing properly during songs. When you are in a musical you can't just wing it. And now I always make sure that my breathing is controlled.
When you're doing stand-up, particularly on tour, you have to look after your voice. How do you prepare for a tour?
When you're doing new material you need to try it out in front of an audience. I recently did a show at Up The Creek in Greenwich. I was on last and it was a really packed room. I thought, why risk doing new stuff, reading jokes off notes, but the promoter said 'You're funny and that's what you're here for' and he was right. It's the only way to prepare. I did it and it went really well.
Is stand-up is your true love?
Oh my goodness, yes. I'm so grateful to be able to do a job where I am my literally my own boss. I can say whatever I want onstage. It's the only job in the world that I can think of, where you can say whatever you want. The audience have come to see you and they don't know what they're going to get. 
If you go on television or on radio, there's compliance, you have to go through various people who check things, there's a script to follow. Even if you're the Prime Minister you have to toe the party line, but with a stand-up, you just tell your jokes and make people laugh.
Going back to your audience banter, you always manage to pick out the fans who are comedy gold…
It comes from starting out as a club MC (master of ceremonies) and being fearless, just talking and seeing what happens. It's a combination of things. Like body language, if someone is near the front and looking shy or awkward avoid like the plague. It's not about embarrassing anybody. If someone is too animated, again, avoid like the plague. They're going to get over-involved. I've got a couple of jokes that are specifically designed to test people out but I won't reveal them, they are a trade secret!
How did you go from being an MC to a stand-up?
I actually wanted to be the first black game show host or chat show host in England, but then people started telling me I was funny and should do more of a stand-up set. So I started talking more about stuff that meant something to me. Harry Hill said to me, 'You know what, Stephen, you shouldn't MC anymore, you should always close the show and get the glory.' And that always stuck in my head.
What was your childhood like?
My parents, who came over from Nigeria, were very strict and when I was growing up education was the most important thing. I wasn't allowed to go on school trips or invite friends to our house. We didn't go to the cinema. They told us just get a degree, once you've got that bit of paper, nobody can take it away from you. And that's a mantra I still tell myself when I'm doing any particular project. Appearing on Live at the Apollo and having my own BBC series was the showbiz equivalent of getting a degree. 
You used to tell people at school in South-West London that singer Shirley Bassey was your mother…
It was all about fitting in. At the time Shirley Bassey was one of the biggest stars in the country. So to make friends I told my classmates and the teachers that my mum was indeed Shirley Bassey. And of course, that created a bit of a flurry. I took a Shirley Bassey album into school which I'd signed with my left hand to pretend it was signed by her. It nearly backfired when the teacher asked if she could open the school fete…
When you became a comedian you've said you thought it was better to tell your parents you were a mini cab driver.
If they'd found out I was a comedian when I started they would have been horrified and I can see why. The kind of comedians on British TV back then didn't speak to our family. So it was better to say I was a mini cab driver to explain why I was out every night. The first time they saw me live was when I headlined the Hammersmith Apollo. My mum stood up and took a bow.
Do you ever feel stand-up comedy is a funny way to make a living?
It's a very strange job. Think about it, you know. You're telling a roomful of strangers 'this is funny, you are going to laugh at this.' That's not 'normal' behaviour. But I love it. There's no better reward than people coming to see you.
Where's your favourite place to visit in Yorkshire?
It's got to be the Yorkshire Dales. For scenic views of valleys and castles. For amazing walks surrounded by stunning history, there's few places like it. Having taken part in BBC show Pilgrimage: A Road To Rome. I now enjoy walking and cycling. It allows you to contemplate, reflect and be close to nature.
Do you have a favourite place to eat in Yorkshire?
I don't have a favourite place, I prefer to stumble across a tea room or an old pub off the beaten track. One all the locals know but keep a secret from the visitors!
Have you ever travelled to Yorkshire for sport – if so, tell us a bit about those visits?
Sport has never been one of my passions, which is a direct result of being an uncoordinated youngster. My PE kit didn't even match!
What sort of accommodation do you prefer to stay in when on the road with work?
My one desire is to stay at a place that is not worse than my own house. Being on the road with long drives, I need a comfy bed, quiet and a good old English breakfast to start the day.
Will you get a chance to go sightseeing while in Yorkshire? Anything in particular you'd like to see?
My schedule is fairly tight. However, time permitting, I'm keen to do the entire York City Walls for the first time and also take in a visit to the village of Thornton-le-Dale, in the York Moors.
Stephen's "Oxymoron" tour starts on September 29 in Tamworth and culminates on February 2, 2024, at Leicester Square Theatre.
For his Yorkshire fans, you won't have to wait long! Catch him at Otley Courthouse on October 13 and at Selby Town Hall on October 14 as well as Leeds City Varieties on 1 February 2024.