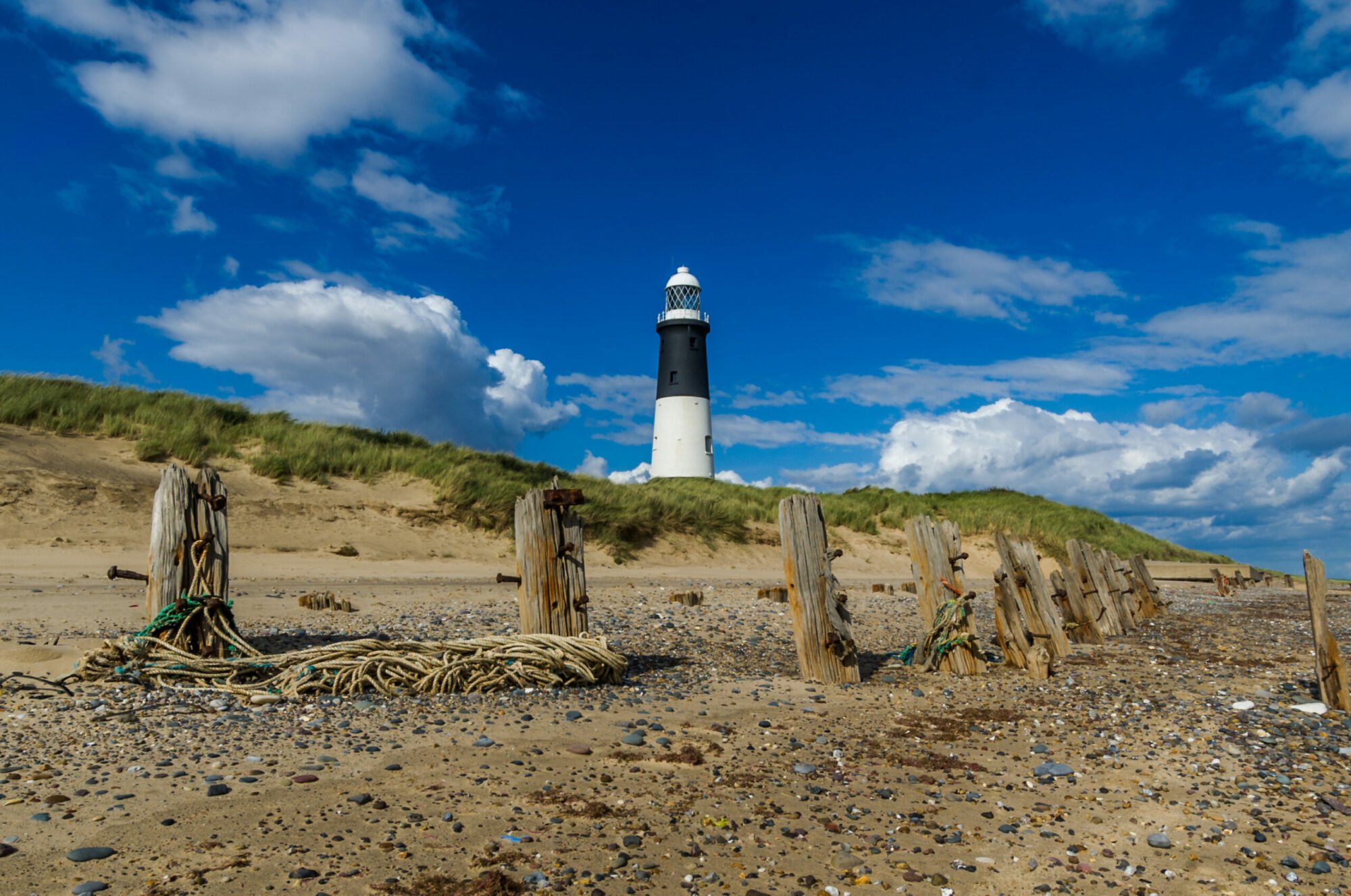 Yorkshire's beautiful landscapes have so much to offer, particularly those off the beaten track – or those at the county's extreme edges. A walk through these wild places provides invigorating exercise for the heart, body and mind.
Spurn National Nature Reserve (or 'Spurn Point', as it's known to many), is one of these iconic landscapes. It's a natural wonder and fine example of a longshore drift, straight from a geography textbook, whereby over thousands of years, sand and gravel have been eroded from the coast and moved south by the tides. Today, Spurn is a sandy peninsula jutting out 3.5 miles from the Holderness Coast into the mouth of the Humber Estuary. Cars could once travel all the way down this sandy strip, but after a major storm surge in 2013, this journey can only be made by foot, bike or aboard Yorkshire Wildlife Trust's Spurn Safari vehicle.  
In this blog post, Yorkshire Wildlife Trust share their top tips for walking at Spurn. Not only is it one of Yorkshire's most wildlife-rich landscapes (and one of the best places in the UK to see migratory birds), but the peninsula is also steeped in maritime and military history. You can, in fact, climb to the top of the tallest lighthouse in Northern England or explore excavated World War Two tunnels (see our website for opening times). Follow in the footsteps of brave soldiers, lifeboat heroes and wildlife conservationists as you discover this unique and ever-changing place.
Visit here to find out more: https://www.ywt.org.uk/blog/andy-mason/walking-spurns-very-own-lands-end
Why not join us for a 10km guided walk to Spurn Point and back again on Sunday 18th July, 10am – 2pm?
Join our expert guide for an epic journey to Spurn Point and back again! May tales of Spurn's maritime and military past enlighten your way, as well as some top wildlife spotting tips. You'll also receive a special certificate to celebrate your achievement!
Please visit our events page here for more information and to book your place!
Yorkshire Wildlife Trust is the only charity entirely dedicated to conserving, protecting and restoring Yorkshire's wildlife and wild places.
To help protect our wildlife and wild places please:
–Follow the latest government guidance on social distancing
–Follow any signage on site
–Stick to the paths and trails, and check if dogs are welcome or need to be on a lead.
–Take your litter home, as it's harder for us to empty bins regularly.