Nestled in the heart of Rotherham, the iconic Rotherham Market stands as a vibrant center of commerce and community spirit.
With its rich assortment of stalls, from fresh local produce to artisanal crafts, and affordable produce, the market is a stronghold of local enterprise, energizing the town's economy.
The centenary market amongst the imperial buildings is a strategic mix of indoor and outdoor spaces appeals to a wide range of shoppers, making it more than just a place to shop—it's a lively, integral component of Rotherham's social and economic fabric.
What You'll Learn
Rotherham indoor market acts as a key economic and social hub, injecting vitality into the town centre, with its diverse range of products and support for local enterprises. Stall holders bring good quality wares for both locals and visitors. Its strategic position promotes a lively community connection, and the ongoing redevelopment is expected to enhance its stature even more.
As a symbol of tradition and progress, the market reflects Rotherham's historical roots while also showcasing its evolving pace.
Market Opening Hours
Monday
8:30 AM – 5:00 PM
Tuesday
8:30 AM – 5:00 PM
Wednesday
8:30 AM – 5:00 PM
Thursday
8:30 AM – 5:00 PM
Friday
8:30 AM – 5:00 PM
Saturday
8:30 AM – 5:00 PM
Sunday
CLOSED
Market Overview and Offerings
The market, which includes both indoor and outdoor sections, offers a diverse array of items from fresh food to apparel at affordable prices. As it celebrates 100 years, the indoor and outdoor market both is alive with vendors eagerly selling their products.
Within the broad public space, both experienced and new shoppers negotiate, showing that this market is not merely about buying and selling—it's a cherished community hub.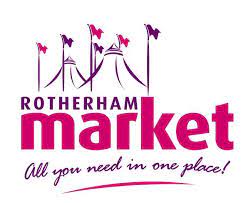 Supporting Local Economy
Why should individuals make it a priority to shop at Rotherham Market to support the local economy?
Encourages the local economy
Supports excellent local traders
Provides cost-effective produce without complications
Guarantees the acquisition of high-quality goods
Reflects the essence of backing the local economy
Nearby Attractions – Town Centre
Rotherham's outdoor market position allows visitors for convenient access to an array of nearby attractions, encompassing both adventurous activities and cultural experiences.
Wander from the street market to the antiques and historical architectures of Effingham Street.
Visit Drummond Street for a quick immersion in history, or head over to Howard Street to discover something unexpected.
Everything is available without the dull parts.
Rotherham Indoor Outdoor Market Redevelopment
Revitalization efforts at Rotherham Market in the town centre signify a significant development in the town's commitment to enhancing its historical marketplace.
Updating the town centre's core to rejuvenate retail
Redesigning market space to attract new generations of shoppers
Redevelopment aimed at bolstering community and improving connections
Merging tradition with new ideas in the marketplace
Infrastructure improvements setting the stage for future business growth
Historical Significance
Exploring the site and its storied history, we learn that Rotherham Market has been a commercial center since the 13th century, mirroring the town's rich historical narrative. This place isn't just an ordinary location; it's where countless generations have haggled, exchanged banter, and where shops have flourished.
The market's historical significance is not merely notable—it is the very lifeblood of the town. Here, tradition and modernity intersect, yet the core spirit of the market remains constant.
Final Notes
Rotherham Market serves as an important economic and social center, injecting life into the town with its wide array of products and support for local businesses. Its strategic location encourages a vibrant community connection great local traders, and the current redevelopment is set to raise its profile even more.
As a symbol of tradition and forward momentum, the market not only mirrors Rotherham's historical heritage but also indicates its dynamic rhythm.
Where To Stay Nearby