Visit Yorkshire this September – for stunning coastline, fresh air and green space: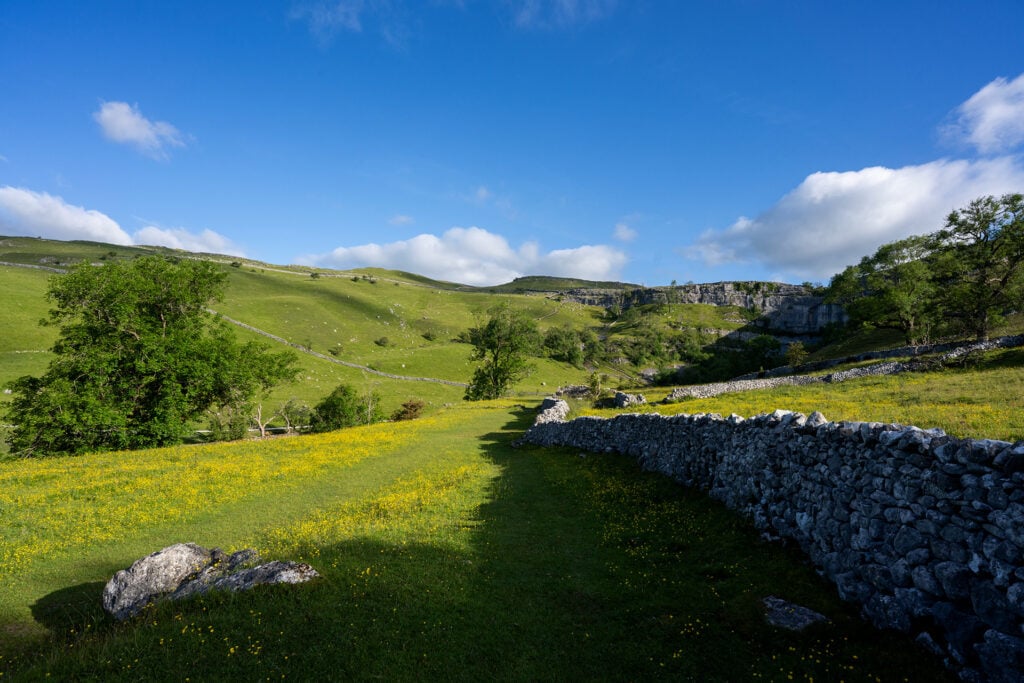 The image above is of Malhamdale – try the walk here.
---
Beat the cold by booking a hot tub break for October Half Term – get some warmth and relaxation scheduled in before the run-up to Christmas. These hot tub breaks were available for the week beginning 23rd October 2023 at the time of writing and allow you to look up at the stars from a warm bubbly sanctuary:
---
---
---
---
---
There is still good availability at Keldy and Cropton Forests in Yorkshire – for a hot tub experience among the trees and with fewer lodges nearby:
---
The countdown to Christmas has begun. Book now for a cosy Yorkshire Christmas with a big group.
---
Explore the oldest church in Wensleydale with Dr Emma Wells
St Oswald's has been a place of Christian worship since Eadwine or Æduinus, King of Deira and Bernicia –later Northumbria—ruled in the 7th century.
---
Why is Leeds Castle not in Leeds?
Leeds Castle has been located in the village of Leeds near Maidstone in Kent for over 900 years. The confusion over its location has led to incidents of lost visitors, wedding guests going to the wrong venue, and holiday-makers booking accommodation in Leeds instead of Kent.
---
Some highlights in Yorkshire next week – Jack Whitehall is in Scarborough, Jimmy Carr is in Bradford, Jon Richardson is in York & Shania Twain is in Leeds, so plenty of entertainment all round:
---
---
---
---
---
---
---
---
---
---
---
---
---
---
---
---
---
---
Newsletter signup
Use the form below to get weekly news from Welcome to Yorkshire:
Weekly Public Newsletter
Sign up for a weekly round-up of news, competitions and events in Yorkshire.