Longer than the Coast to Coast, more varied than the Pennine Way – and circular. Nick Hallissey discovers the emotional story behind Wainwright's Pennine Journey, then grab your boots and try it yourself.
The name of Alfred Wainwright might be more synonymous with a landscape on the other side of the M6. But long before he became famous for his Lake District guides, he embarked on an epic circular walk through the Yorkshire Dales and the Pennines – a walk that uncovered some of the greatest landscapes in these Broad Acres. A walk that is only now being rediscovered and treasured.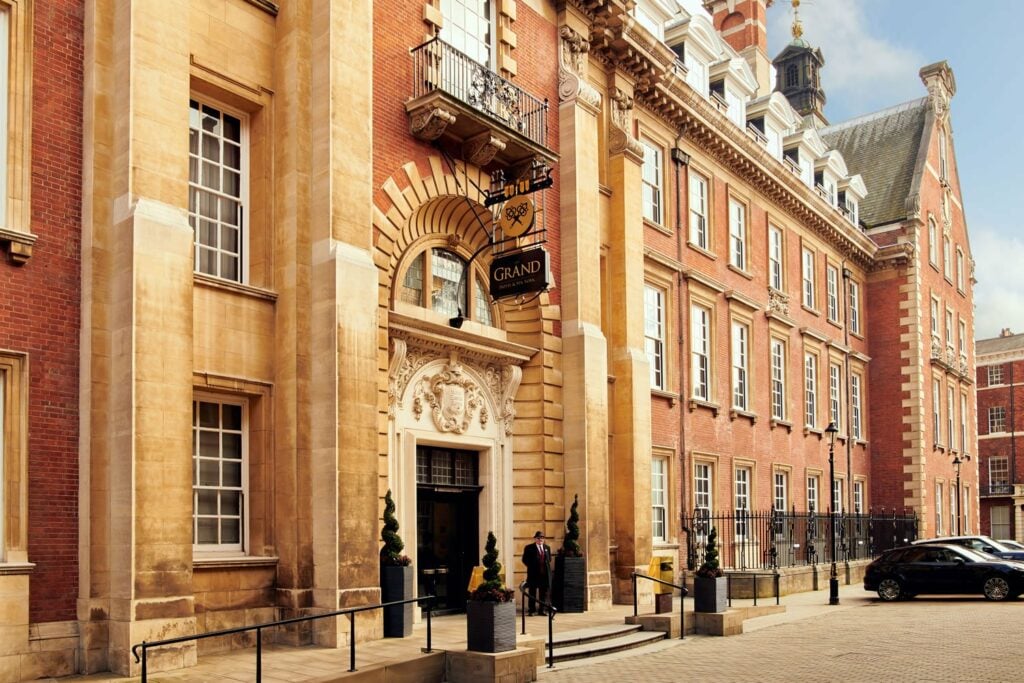 Photos: Tom Bailey
The gathering storm
The story begins in September 1938. The world was heading for war. Newspapers and radios blared with talk of Hitler; of rearmament, air-raid precautions and decontamination squads. As one man remarked: "You turned on the news and sat waiting, with an inside quaking and empty."
That man was Alfred Wainwright, a 31-year-old clerk to the borough treasury of Blackburn. Already a lover of the hills of Yorkshire, it was to these very hills that he looked for escape from the dreadful tidings on the radio. 
In the steps on the Romans
After taking a train from Blackburn to Settle at the bottom edge of the Yorkshire Dales, he set off on foot with a plan to walk to Hadrian's Wall, some 110 miles to the north. To get there, he would follow the eastern edge of the Pennines. To come back to Settle, he'd follow the western edge, thus creating a grand circular walk up and down the backbone of England. If that didn't get Hitler out of his head, he had no idea what would.
Halfway along the route, Neville Chamberlain came back from Munich declaring "peace in our time", and like everyone else's, the heart of Alfred Wainwright suddenly lifted. But by the time he got back to Settle, that peace had been torn up, and Britain was at war.
Published walk
Back home, Wainwright committed the whole thing to paper, writing a book titled A Pennine Journey. It was a meticulous account of a magnificent walk. It was the story of the people he met and the meals he ate. But it was also a superb documentary on the build-up to the Second World War and what it did to the hearts and minds of those living through it.
There was only one problem. He didn't want anyone to read it.
The lost manuscript
The book was written "not for others to see but to transport my thoughts to that blissful interlude of freedom", said he. He showed it to a select group of work colleagues, but the war came and went, and the book lay in a drawer until 1986. 
By then, he had become A Wainwright, the guide-poet-artist of the Lake District. Also in the interim, the Pennine Way had been created, with Wainwright himself writing a guidebook to it. 
The Way shared fragments of the route of his old Pennine Journey – but only fragments. And it was linear, from Edale to Kirk Yetholm, rather than circular. And crucially, it wasn't his own creation.
So in 1986, when Wainwright and his publisher were discussing projects to help raise funds for his animal rescue charity, he remembered the Pennine Journey. It emerged from the drawer and at his insistence, was published word for word and unedited. Thus it's an in-the-moment eyewitness account of Britain's national psyche and the landscapes of the Pennines, frozen in 1938 and thawed out 48 years later.
But at this point it's still just a narrative. It was never intended to be a practical guide to walking the route. 
Modern update
For that we have to skip forward 12 more years to 1998, and meet compulsive long-distance walkers David and Heather Pitt. Having walked almost every other mega-mile trail that Britain has to offer, the indomitable Pitts were looking for something new. Wainwright fans both, they decided to see if they could translate the Pennine Journey into something they could follow.
It took a colossal effort of map-reading, cross-referencing and improvisation, but they not only managed it; they loved it. And in 2004 they convinced the newborn Wainwright Society to adopt the Pennine Journey as an official project, with a guidebook edited by David and Heather, and sections checked and updated by volunteers.
Since then, the Pennine Journey has attracted a cadre of devoted fans, and waymarkers have appeared at key points along the trail. But last year – 25 years after the death of Alfred Wainwright – something has happened that is likely to make his first big walk go stratospheric. It's just gone on the OS map.
The journey today
"I would never, ever call it my baby," says David Pitt.
"This is Wainwright's journey; his story. That said, it has been part of our lives for 20 years or so, so I am very attached to it. Some people have called it an obsession, but I don't think it is. I just love this route and I want others to see it too. Evangelism, maybe, but not obsession!"
And it has been a team effort. David says the project would be nothing without the efforts of the volunteer route-checkers, and is full of praise for illustrators Ron Scholes and Colin Bywater, who provided the beautiful Wainwright-style maps and drawings for the guidebook. 
But the inclusion of the Pennine Journey on OS mapping is perhaps the biggest step forward in its history. It makes the route that much more obvious to anyone scouring a Pennine map for a good idea, and it gives the Journey equal weight against the far better known Pennine Way.
David loves the Way, but he thinks the Journey has more to offer.
"It goes to many places that the Pennine Way goes nowhere near: Buckden, Semerwater, Ingleborough, Weardale and Mallerstang, to name just a few," he enthuses.
"But it also includes a lot of the must-see highlights of the Way, so you don't miss out – like Pen-y-ghent, High Force, Cross Fell and the very best bits of Hadrian's Wall. 
"I also like the circular nature of it: the fact that you do this journey and it brings you back again, which of course the Way doesn't."
The details
The Journey is 247 miles long; 20 miles shorter than the Way. It breaks down into 18 sections, in line with Wainwright's own walk, and most are between nine and 15 miles. The shortest (Day 1, Settle to Horton) is 7.5 miles, while the longest (Day 17, Sedbergh to Ingleton) is a whopping 17.5 miles. But there are options for downsizing some of the chunkier sections. For example, the 17.5-mile stretch from Buckden to Gunnerside can easily be broken at Bainbridge (in fact I urge you to try this, because Low Mill Guesthouse in Bainbridge is one of the loveliest places that I've ever stayed). 
Wainwright himself didn't measure in miles but in valleys. Essentially each stretch of the Journey hops from one valley to another, taking in the likes of Ribblesdale, Wharfedale and Wensleydale; Swaledale, Weardale and Teesdale; the Eden Valley, Chapel-le-Dale and the Mallerstang Valley. 
And thanks to some slight tweaks by David and Heather, the route also climbs all of the Yorkshire Three Peaks. The Pennine Way only climbs one.
Hadrian's Wall
And up at the apex is Hadrian's Wall – or at least, the sensational ten-mile stretch of the wall from Housesteads fort to the village of Greenhead, in which the wall lollops along the beetling crags of the Whin Sill. 
The wall was Wainwright's primary objective; he'd never seen it before. There's almost an irony there: he opens the book by comparing Hitler with Alexander the Great – remorseless empire-builders who sought to invade every corner of the worlds they knew. And yet his destination on this walk to forget all that was the very symbol of empire-building; a relic of another set of conquerors who wanted to possess and control everything they saw.
But he was doing this before English Heritage was there to protect the wall and tell its story. Before there was a Hadrian's Wall National Trail. Before there were national parks, visitor centres or even walking guidebooks as we would know them today. In 1938, vast tracts of the countryside were still in private ownership and fenced off from public access. 
This all makes Wainwright's endeavour even more remarkable: a man following his own path, using his wits, surviving on cartographical skill and occasional acts of charity; threading together corpse roads, green lanes and the trackways of forgotten industry. 
And yet despite all this mental agility, the Journey did its job. With every mile, come rain or shine, Alfred Wainwright's mind found peace.
Our own Pennine Journey
I walked several stretches of the Pennine Journey with photographer Tom Bailey, using David's newly-reprinted guidebook and relishing the lack of all the hardships mentioned above. 
We met up with David and longtime PJ helper Jill King and walked from Buckden in Wharfedale to Bainbridge in Wensleydale. It's one of the loveliest days of the trail, and exemplary of its nature as an exercise in valley-hopping. From one splendid dale to another across high, wild moorland: that's what this journey is all about. Along the way is the unexpected treasure of Raydale, the secretive offshoot of Wensleydale that's home to the fine sheen of Semerwater and England's shortest river, the Bain. So, brain off, eyes and ears open, enjoy.
As an appetiser to the grand enterprise of the Pennine Journey, the day was delicious. The urge to free up two and a half weeks to do the whole damn thing is nagging at me as I type. It would be contrived to liken today's era of global anxiety to the circumstances in which Wainwright undertook his Pennine Journey. But with every awful thing we hear about on our radios, it's hard not to feel that going for a massive walk is a brilliant idea. 
On the other hand, you don't have to be unhappy to go on this walk. And you don't have to be alone either: David and Heather will vouch for that. The truth is, whatever your mental landscape when you set out from Settle, I'm pretty certain that by the time you return, the world will look and feel a lot better. 
It's not about the destination, you see.
It's about the Journey. 
Nick Hallissey and Tom Bailey are the deputy editor and photographer for
Country Walking Magazine.