A jewel in the crown of Yorkshire. Enjoy some of the most stunning coastal views in the world, never mind the region.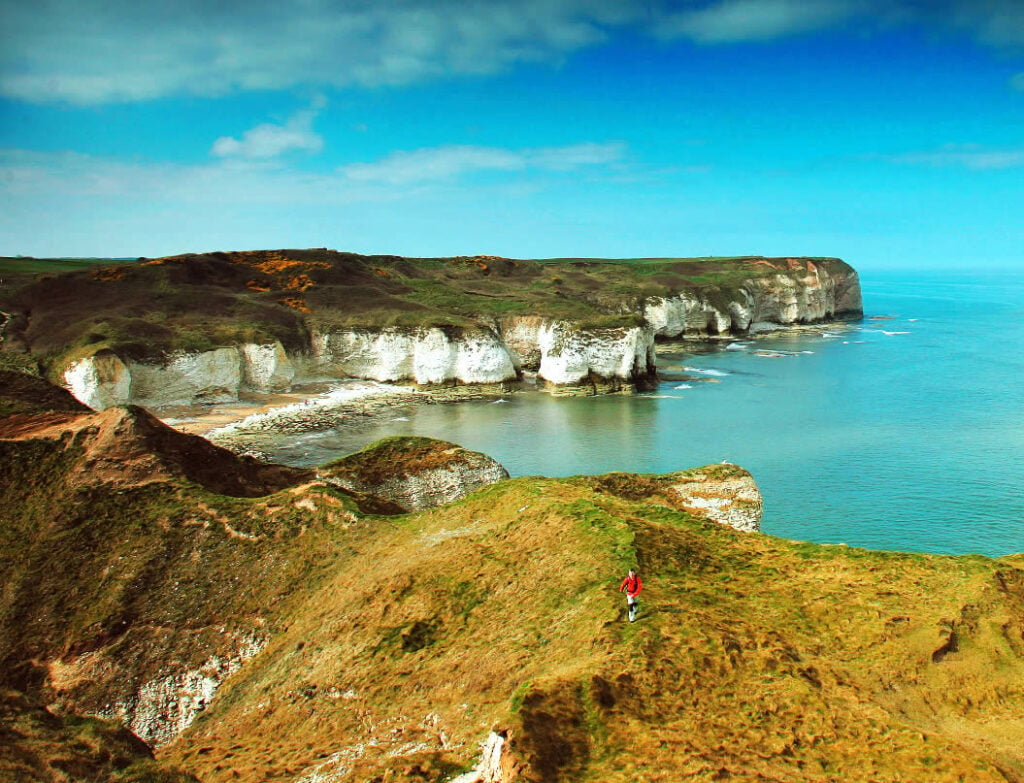 ---
The Route
GPX Route Map
Download file for GPS
---
Walk Description
These stunning cliffs and headland have been drawing visitors for hundreds of year due to their amazing views and unique wildlife. Enjoy this walk by taking in the views whilst discovering the UK's oldest surviving lighthouse on the headland.
The bird life here is amongst the most populous and diverse in the country and you will often see bird spotters congregated at various points on the walk. Starting in the village of Flamborough itself, the walk will take you up to the headland and on the way see if you can spot gannets, gulls and auks. In the summer months you should also see large populations of butterflies as you stroll down to Thornwick bay to maybe dip your toes in the north sea, if you're brave enough!