A family friendly flat & traffic free walking route along the River Tees.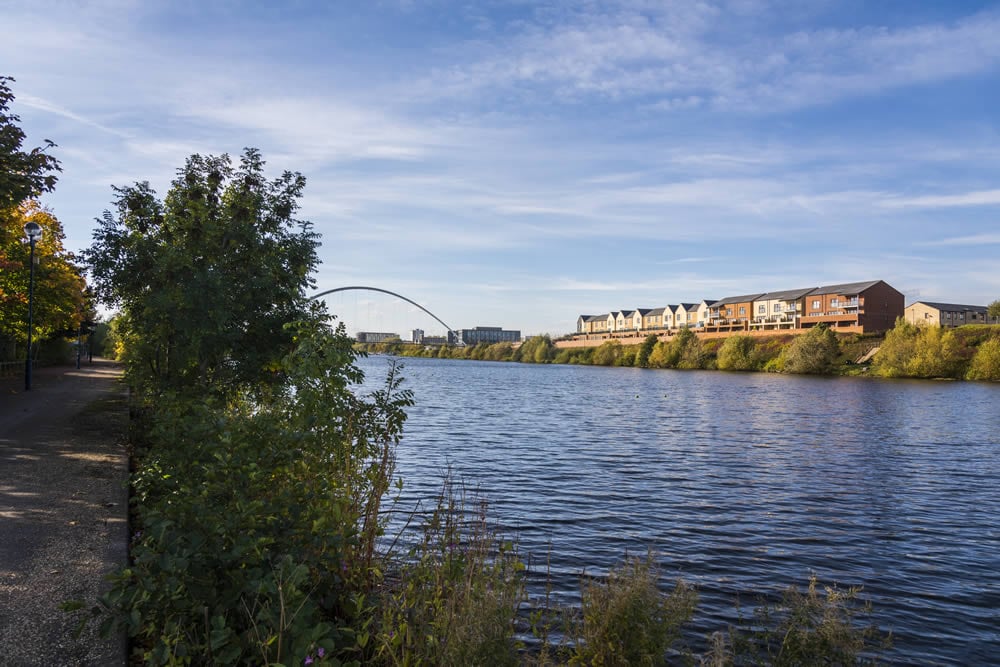 Walk Route
what3words for start point: ///modes.inserting.playback
Distance: 1.5 miles
Start Point: Tees Barrage White Water Centre
Finish Location: Tees Barrage White Water Centre
OS Map & GPX Download
The Ordnance Survey map below shows the full walk route, in pink. You can use this (try the full screen mode) on your smartphone to guide you where to go.
Download file for GPS
Download the GPX file for your GPS navigation device using the pink link above, and you'll be able to use this walk on your own devices.
Walk Description
Start the walk at the Tees Barrage White Water centre. Head towards the Tees Barrage, where you can cross the River Tees.
When crossing on the Barrage, do look out for seals which are frequently spotted in the area. Head up the path that closely follows the banks of the River Tess.
You will be able to see the Infinity Bridge ahead of you.
Eventually you reach the heart of Durham University's Queens Campus and here you are able to access the Infinity Bridge. Cross the Bridge and head back down the River path, passing some house overlooking the river. On your walk back down the river towards the White Water Centre expect to see other walkers, cyclists, boaters and rowers.
Tees Barrage will be standing out on the skyline ahead of you.
The route is fully pathed and off road, making it ideal for families.
There are plenty of benches along the route to rest tired legs and to enjoy spending time by water.
There is ample free parking available at Tees Barrage White Water Centre.