For those planning a visit to the picturesque landscapes of East Yorkshire, Wressle Grange Farmhouse presents an idyllic stay within a beautifully refurbished farmhouse. This expansive accommodation, perfect for families or groups, comfortably hosts up to 14 guests within its seven well-appointed bedrooms.
Property Overview
Overlooking lush gardens, Wressle Grange Farmhouse is a distinguished property offering guests a unique blend of rural charm and contemporary comfort. The farmhouse is situated approximately 20 miles from York Train Station, providing ease of access while allowing guests to escape the hustle and bustle of city life.
Guests are treated to the convenience of free private parking, ensuring a stress-free stay from arrival to departure.
Accommodation Details
The farmhouse boasts seven spacious bedrooms, exuding a homely atmosphere complemented by modern amenities. The living space is equipped with a flat-screen TV, ideal for relaxing evenings indoors. The highlight, however, is the fully equipped kitchen, which allows guests to prepare their meals with ease.
It includes a dishwasher, microwave, washing machine, fridge, and oven. For added convenience, towels and bed linen are readily provided to guests.
There is also a pool table to enjoy with your friends and family on rainy days and cosy evenings in this property.
Rejuvenate and Relax
Adding to the luxurious experience, guests at Wressle Grange Farmhouse can indulge in the exclusive hot tub facility, perfect for unwinding after a day of exploring the Yorkshire countryside.
Local Attractions and Accessibility
The property's strategic location offers a comfortable drive to major landmarks, including the iconic York Minster, approximately 20 miles away. While the historic Cusworth Hall lies about 30 miles from the farmhouse, guests interested in exploring further can reach Doncaster Sheffield Airport, which is approximately 29 miles away, offering connectivity to broader destinations.
Your Stay, Your Way at Wressle Grange Farmhouse
Wressle Grange Farmhouse has established a reputation for providing guests with a tranquil retreat since it welcomed its first visitors on 23 May 2022. Its commitment to maintaining a serene and private space is evident in the careful consideration given to each guest's experience.
Convenient On-site Parking
One of the practical highlights of staying at Wressle Grange Farmhouse is the availability of free private parking on the premises, removing any concerns about the safety and security of vehicles.
A stay at Wressle Grange Farmhouse is more than just a getaway; it's an experience in embracing the restorative power of nature without compromising on modern comforts. Book your perfect countryside escape today and create unforgettable memories in the heart of East Yorkshire.
Property Highlights
Free Private Parking Available On Site
Images of Property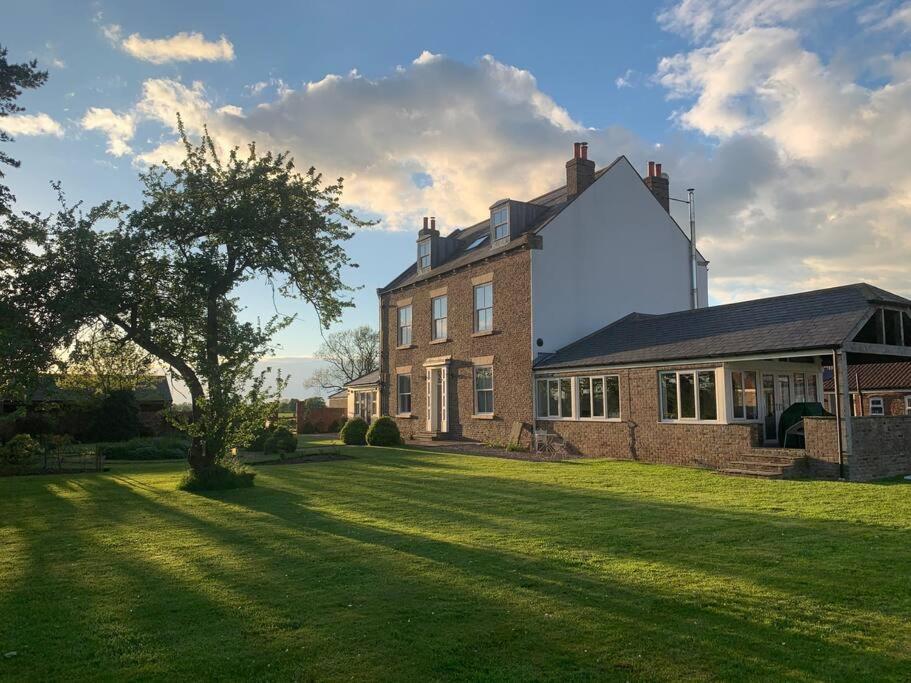 ---